Safe Travels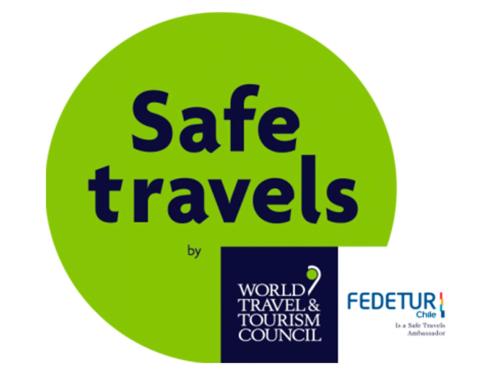 We are pleased to inform you that FEDETUR has been accepted by the World Travel and Tourism Council (WTTC) to be an ambassador for the Safe Travels seal among our partner companies. This seal, which represents adherence to global protocols, has been designed to help restore trust among travelers so that safe travel can resume once restrictions allow.
It is the first global seal on safety and hygiene for Travel and Tourism, specifically designed to address COVID-19. This will allow travelers and other stakeholders to recognize companies from around the world that have implemented health and hygiene protocols and are aligned with the WTTC Safe Travels protocols.
Confianza Turística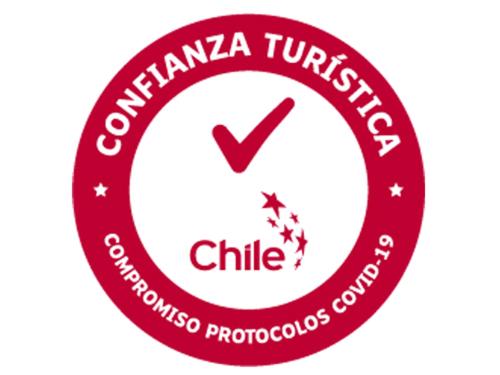 Con un llamado a la industria turística a sumarse "y preparar juntos un turismo responsable y seguro", la Subsecretaría de Turismo y el Servicio Nacional de Turismo (Sernatur) presentaron este martes el certificado de compromiso 'Confianza Turística'.
Se trata de un distintivo que será entregado de manera gratuita a los prestadores del sector que estén registrados en Sernatur y que adhieran a la implementación y el cumplimiento de protocolos y guías de buenas prácticas sanitarias necesarias para entregar seguridad a trabajadores y visitantes, quienes podrán volver a viajar por Chile una vez que las condiciones epidemiológicas del país así lo permitan.
Hotel Torremayor te cuida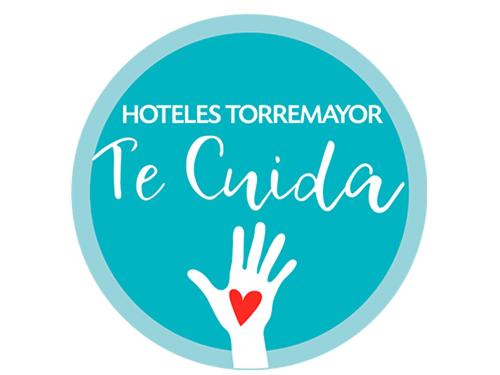 El sector turístico se enfrenta a un nuevo desafío tras la pandemia y el confinamiento. Cuando todo esto pase y la seguridad garantizada, es decir exista un tratamiento y se vuelva a la normalidad, hasta ese minuto habrá que adaptarse y volcarse a nuevos protocolos y estrategias relacionadas casi en su totalidad con el servicio, la implementación de material de higiene y el vuelco a sistemas on-line que permitan un concepto de hotel como HOTEL TORREMAYOR TE CUIDA.
Esta nueva tendencia obligará a los establecimientos hoteleros y turísticos a establecer nuevos protocolos y normas sanitarias hacia el cliente interno como hacia el cliente final. Estas normas vendrán determinadas por el distanciamiento social, la reducción del contacto entre personas para la realización de trámites y transacciones y un gran impulso en las herramientas digitales del sector mismo.